Welcome to Michael Lakin Art
I am passionate about Botanical Art and a keen gardener. Combining the two was a natural progression and I have a well tended garden that provides much of my inspiration and specimens. I am based in Ticknall, South Derbyshire where I have a purpose built studio in the stunning countryside on the edge of the National Trust's Calke Estate.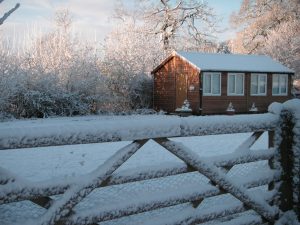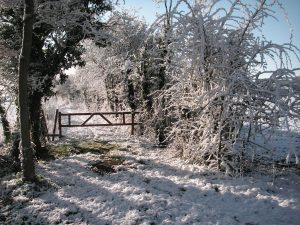 Taught by the world renowned Botanical Illustrator Anne Marie Evans, I have been teaching Botanical Art for over twelve years, starting with evening classes for the Workers' Education Association as well as day and weekend classes at our local hall.
Courses
---
With my courses and classes, you can pick the day, time and format to suit your requirements:

1 and 2 day courses
that run on Friday and/or Saturday throughout the year.

8 week classes
with a choice of Wednesday or Thursday (mornings or afternoons).

Advanced class
1 Friday per month over a period of 12 months.
Coming soon
---
In additional to my own 1 and 2 day courses, I am working to schedule additional courses for 2020 that will be delivered by local experts and visiting artists. These include:
Calligraphy with Maureen Hallahan
Coloured Pencils with Janie Pirie
Christmas Card Painting and Making with Jane Lakin
Making a Christmas Wreath/Door Decoration with Michael Lakin
Pastel Portraits with Janie Pirie
Please check my courses page regularly for dates and booking details, or contact me directly to register your interest.
Location
---
All my courses and classes are delivered at my White Hollows Studio which is surrounded by flora and fauna, with ample parking spaces – the ideal location to inspire my students.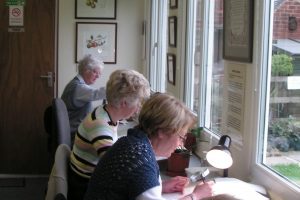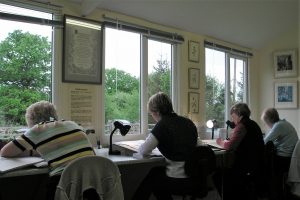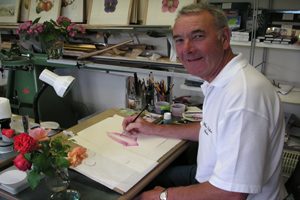 Publications
---
I deliver demonstrations and talks to institutions and societies around the country on the history of Botanical art as well as being a published author.
My new book – Beginner's Guide to Botanical Flower Painting is now available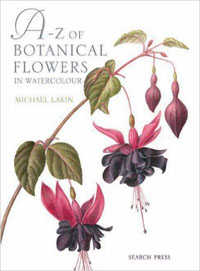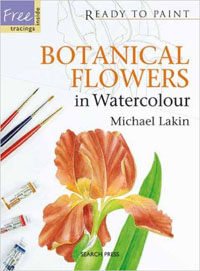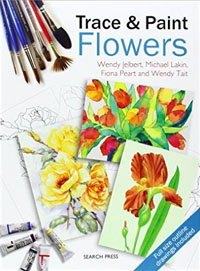 My instructional DVD covers my six stage procedure for botanical painting that is detailed in the A-Z of Botanical Flowers book.